Upcoming Opportunities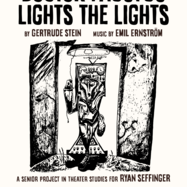 Upcoming Arts Workshops
Thursday, February 28, 2019 12 PM - 2 PM

The Verb Collective is an exciting new venture created as part of the Blended Reality project that aims to make rapid prototyping in Virtual and Augmented Reality faster and easier, while also...

Monday, March 4, 2019 6:45 PM - 7:45 PM

In conjunction with Pan Asian American Heritage Month at Yale, we are excited to bring Tanzila "Taz" Ahmed and Zahra Noorbakhsh to campus for a live recording of their #GoodMuslimBadMuslim...

Tuesday, March 5, 2019 1:30 PM - 3:30 PM

Have you been wanting to incorporate VR into your creative practice, but don't know where to start? Come learn from the experts at CCAM! Justin Berry (CCAM Core Faculty/Blended Reality...