Upcoming Opportunities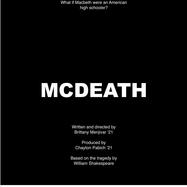 Upcoming Arts Workshops
Thursday, November 29, 2018 11 AM - Sat , December 1, 2018 6 PM

Brody Condon is a Berlin-based artist whose work is best known for its influence on the re-purposing of existing pop cultural material (often computer and LARP games) to create performative...

Thursday, November 29, 2018 8 PM - 10 PM

"During this workshop, I will encourage students to find crevices of Photoshop that they'd never explored before, and use them to create compositions of images, allowing them to...

Saturday, December 1, 2018 4 PM - 6 PM

"Thinking about making a film or expanding that disorganized short into a feature length project but its a chaotic mess? Get organized and be ready for anything. Let's look at how to...