Upcoming Opportunities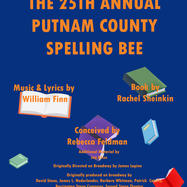 by
William Finn, Rachel Sheinkin, and Rebecca Feldman
Upcoming Arts Workshops
Sunday, October 21, 2018 1 PM - 3 PM

"From dance and martial arts, to everyday actions or theatrical displays, human motion can be used and replayed to artistic ends. We will learn how to use Yale's motion capture studio...

Sunday, October 21, 2018 4 PM - 6 PM

"During this workshop, students will learn how to photograph their work using proper lighting, object setup, and camera settings. Photoshop will later be used for post-production of RAW...

Monday, October 22, 2018 5:30 PM - 7 PM

Aaron Tracy, Lecturer, English Department, will moderate a media/entertainment industry conversation with Emily Nussbaum (The New Yorker TV Critic, 2016 Pulitzer Prize for criticism). Pizza dinner...