Upcoming Opportunities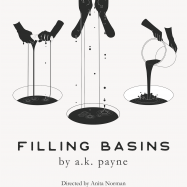 by
Gary Rudoren & David Summers
Upcoming Arts Workshops
Friday, September 21, 2018 12 PM - 1:30 PM

Yale students interested in learning about careers in arts administration are invited to an insightful conversation with Adam Eaker, Assistant Curator at the Metropolitan Museum of Art. Having earned...

Saturday, September 22, 2018 11 AM - 1 PM

Numerous undergraduate theatrical productions will be staged in various theaters across campus throughout the academic year. This is an opportunity to learn about the process involved in serving as...

Friday, November 9, 2018 12 AM - Tue , November 13, 2018 12 AM

In his 1810 essay, "On the Marionette Theater," Heinrich von Kleist proposes the marionette as a perfect simulation of human motion. The marionette's dynamic equilibrium is...