Recent Opportunities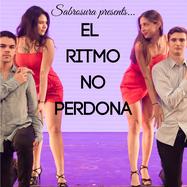 by
Sabrosura: Yale's Premier Undergraduate Latin Dance Team
Upcoming Arts Workshops
Wednesday, February 26, 2020 6 PM - 7:30 PM

Join us for a reception and showcase of the CCAM studio fellows' work! Featuring work by Annie Ling, Ross Wightman, Camilla Tassi, Erin Sullivan, and Liam Bellman-Sharpe.

Saturday, February 29, 2020 8 PM - 10:30 PM

This event is part of CCAM's sound art series curated by Studio Fellow Ross Wightman. The event will feature the world premier of Lucier's Flips for Double Bass and Glockenspiel, performed...

Monday, March 2, 2020 6 PM - 7 PM

Accomplished writers and alums discuss their craft, as well as diverging careers in writing, publishing, teaching, and alternative paths. Richard Deming, director, Yale Creative Writing program Anna...