CANCELLED: Legally Blonde
The Dramat 2020 Commencement Musical
by Laurence O'Keefe, Nell Benjamin, & Heather Hach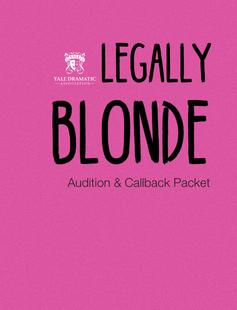 Elle Woods, a fashion merchandising student and president of the UCLA chapter of the Delta Nu sorority applies for and, against all odds, wins admission to Harvard Law School in the hopes that she can convince her narcissistic ex-boyfriend that their relationship is worth salvaging. As she pursues her quest in conquering the hallowed halls of Harvard, she shows that being true to yourself never goes out of style!
Performance Dates & Times
May 15, 2020 - 8:00pm
May 16, 2020 - 2:00pm
May 16, 2020 - 8:00pm
May 17, 2020 - 8:00pm
Tickets not yet available, check back soon!
For all inquiries, please contact: