Chicago
by John Kander, Fred Ebb, Bob Fosse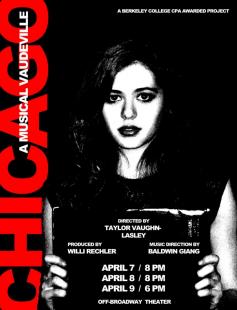 The story is a satire on corruption in the administration of criminal justice, and the concept of the "celebrity criminal".
For all inquiries, please contact:
Performance Dates & Times
April 7, 2011 - 8:00pm
April 8, 2011 - 8:00pm
April 9, 2011 - 6:00pm
Location
Venue Accessibility:
Building is accessible via a ramp at the main entrance. Seating and facilities are available on the main floor.