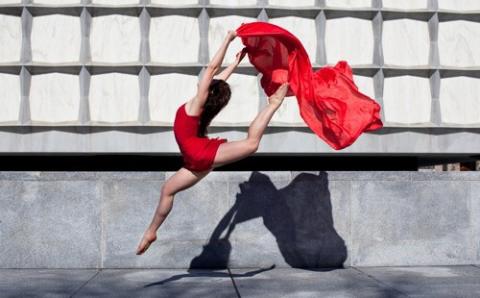 Yale Modern Dance Collective was founded in 1996 as a company that is dedicated to providing a place for dancers to sharpen and broaden their technical abilities and to develop artistically as both dancers and choreographers. We are committed to constantly challenging and pushing ourselves to grow and expand our boundaries.
We are the only dance group at Yale to offer two weekly technique classes taught by professional instructors. One of our two weekly technique classes is a modern or ballet class taught by one of our regular teachers. For the second class, we hire a different professional guest artist. In a given semester a typical lineup for our second weekly technique class would include Graham, Bhangra, West African dance, Classical Indian dance, Ailey, Limon, and contemporary contact improvisation.
Yale Modern Dance Collective is entirely student run. Members are encouraged to contribute choreography and can tailor their time commitment to fit their needs. We welcome and encourage all dance styles, which our shows reflect.
We hope you'll come audition for us! We welcome choreographers and dancers of all techniques and promise low-key, fun auditions with the chance to strut your stuff. 
Yale Modern Dance Collective on Yale Connect
Yale Modern Dance Collective website