Pullman, WA
three people try and fail to tell you how to live
by Young Jean Lee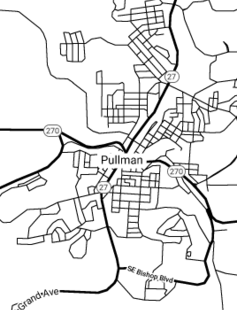 I see you out there. I see you out there and I can tell that you are all different kinds of people. You are all going through different kinds of things. Some of you may be happy. Others of you may be in hell. I don't know. But what I do know is that I know how to live.
For all inquiries, please contact:
Performance Dates & Times
March 4, 2020 - 8:00pm
March 5, 2020 - 8:00pm
March 6, 2020 - 8:00pm
Location
Venue Accessibility:
Building, main lobby, and facilities are accessible via an exterior-entry elevator just inside the Elm Street gate. Venue is accessible from the lobby via a wheelchair lift.