King Lear
by William Shakespeare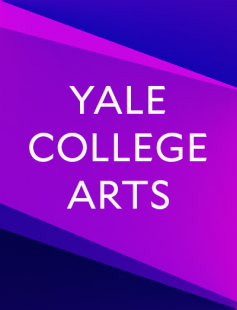 King Lear is Shakespeare's sweeping tragedy that starts with perhaps one of the most famous scenes in English literature: an aging king tells his three daughters that he plans to split up his kingdom based on how much they each will publicly say that they love him. What follows is an epic, sometimes darkly humourous, and consistently heart-wrenching tale that poses challenging questions about the nature of love, care, family and loyalty, and the struggle to stay true to what we value and hold dear amid ever-shifting circumstances. Particularly coming out of this past year, in which many of us have found ourselves in caretaker/support roles for people we love often at unexpected times, we believe that this play will provide particularly rich themes and questions for us to explore as a creative ensemble, and then eventually to include our audience in through performance at the end of the Spring 2022 semester.
Our take on Shakespeare's tragedy is going to be a collaborative, ensemble-based approach, both centring exploration of the play's themes of memory, grief, caretaking and age, whilst also aiming to re-shift the play's focus somewhat onto characters in the play who have often been made into archetypes or dichotomised with one another in past interpretations of the play, particularly the non-male characters. We are also particularly excited to have women/non-binary people at the forefront of this production's creative team.
We especially encourage BIPOC, LGBTQ+, and first-time theatremakers to get in touch about involvement on the project. Our vacancies for production team roles are listed on the Opportunities page on Yale College arts; if you have any questions about what a role entails or would like more information to determine whether or not a position would be exciting for you, please feel free to email either of our co-producers (jacquelyn.daigneau@yale.edu or jenan.cameranesi@yale.edu) or our director (catherine.alam-nist@yale.edu). We'll be more than happy to talk to you about anything you're concerned/interested about, and if there's a specific role you're interested in but are unsure if you have the background/experience for it, please let us know, and we'll be more than happy to either support you in that role ourselves, or find you a mentor who has carried out that role before. We will be casting towards the later end of the fall semester, and will have a comprehensive audition packet posted on this page before then that contains all of the relevant information you should need to audition; however, our production team is also completely here for you if you have any further questions about auditioning that we can help with. Please note that the role of Cordelia is pre-cast but no other role will be, and this production will have a large ensemble cast, with roles of numerous different sizes/time commitments available.
This show currently plans to cast in the November casting cycle. Looking forward to seeing you there! :)
For all inquiries, please contact:
Performance Dates & Times
April 28, 2022 - 7:00pm
April 29, 2022 - 7:00pm
April 30, 2022 - 7:00pm
Location
Venue Accessibility:
Contact the email listed above or the producer for inquiries regarding accessibility.
Tickets not yet available, check back soon!