Ivories
by Riley Elton McCarthy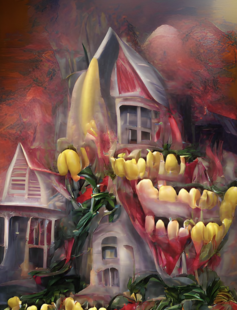 Brought back to her childhood home to care for her grandmother
, Sloane and her husband, Gwyn, are struggling to settle into a new routine
. The longer Sloane stays in her grandmother's home, the more 
secrets and childhood trauma begin to resurface, and the couple soon suspects something deeply 
sinister is afoot in this small, suburban New England estate. Good thing their best friend 
Beckham's there to help sort out the estate… right?
***
Ivories made its world premiere at The Tank, an NYC home for emerging artists, as part of their 2021 PrideFest lineup.
For all inquiries, please contact:
Performance Dates & Times
April 27, 2023 - 8:00pm
April 28, 2023 - 8:00pm
April 29, 2023 - 2:00pm
April 29, 2023 - 8:00pm
Location
Venue Accessibility:
Contact the email listed above or the producer for inquiries regarding accessibility.
Tickets not yet available, check back soon!
Patron Information
This performance is open to asymptomatic patrons with an up-to-date COVID-19 vaccination. Patrons should carry vaccination documentation and be prepared to show it if asked.
Yale-approved masks  are required for all audience members.