Cendrillon
by Pauline Viardot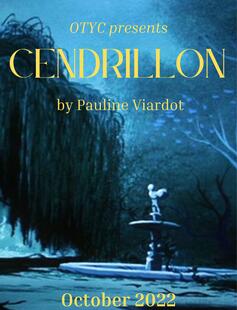 OTYC is excited to announce its first fall 2022 production: Pauline Viardot's Cendrillon! We will be following an English translation of the original French libretto. Cendrillon is a chamber opera with dialogue in three acts based on the story of Cinderella, though it takes a much more lighthearted approach than other operatic adaptations. 
For all inquiries, please contact:
Performance Dates & Times
October 13, 2022 - 8:00pm
October 14, 2022 - 8:00pm
Location
Venue Accessibility:
Contact the email listed above or the producer for inquiries regarding accessibility.
Tickets not yet available, check back soon!
Patron Information
This performance is open to asymptomatic patrons with an up-to-date COVID-19 vaccination. Patrons should carry vaccination documentation and be prepared to show it if asked.