Alice in Wonderland
by Yale Undergraduate Ballet Company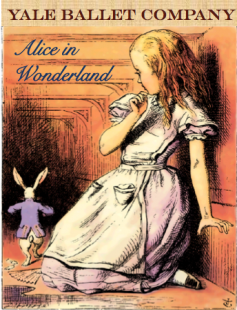 Come explore the innocence of childhood and the puzzling mysteries of life with the Yale Undergraduate Ballet Company's spring 2015 production of Alice in Wonderland set to the dazzling Tchaikovsky score arranged by Carl Davis. Featuring original student choreography in a fairy tale setting.
For all inquiries, please contact:
Performance Dates & Times
April 17, 2015 - 8:00pm
April 18, 2015 - 8:00pm
Location
Co-Op High School Theater
Venue Accessibility:
Contact the email listed above or the producer for inquiries regarding accessibility.