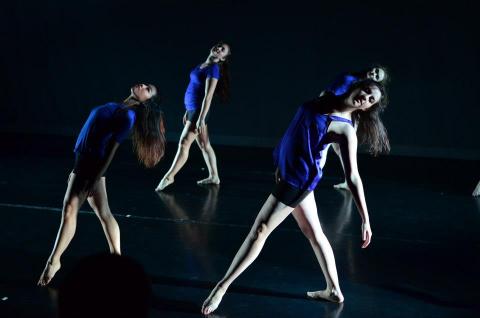 Groove Dance Company was founded in 2002 by individuals who wanted to showcase many dance styles and to have fun with dance. We have evolved into a company that combines passion for all types of dance with a dedication to professionalism and technicality. Our mission is to communicate the joy of dance; we do this through dance education as well as our popular performances for the Yale community.
Groove Dance Company holds weekly technique classes, and rehearsals for a student-choreographed show at the end of each semester. Groove is Yale's most eclectic dance group – while jazz, modern, and hip hop pieces are staples of every show, we also incorporate any style a dancer has interest in, including (but not limited to) lyrical, ballet, cultural, Broadway, and tap. Groove allows dancers to hone their specialties as well as develop expertise in new dance styles; a ballet dancer can focus on hip hop and Bhangra one semester, and then choreograph a lyrical piece the next. Groove also performs at on and off-campus events throughout the year in addition to our biannual performances.
Groove is a close knit community of passionate people. We have attended professional performances as a group, along with hosting a number of social events each semester. Our company truly becomes more than just a dance group. Members are selected by auditions held in the fall and spring. If you have any questions, please email our artistic directors. We can't wait to dance with you!