Yale Symphony Orchestra Retrospective
A Ken Burns style documentary narrating five decades of colorful history.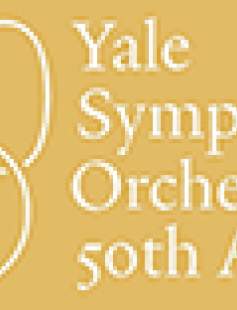 In celebration of our 50th Anniversary season, the Yale Symphony Orchestra wishes to compile our rich archives into a Ken Burns-style documentary narrating our history. We have digitized a large portion of our collection, which includes unique concert posters, programs, relevant news clippings and correspondence, and hundreds of hours of live recordings. Much of documents can be found here and here. The film will also incorporate interviews with orchestra directors and musicians from current and past periods of history.
We seek an undergraduate producer and video editor to create this with the help of the orchestra's managing director, Brian Robinson, and student officers. YSO staff will conduct the majority of interviews; the producer's role will be to curate the archival materials and interviews to create a comprehensive narrative, incorporating historical musical recordings with the musical support of our staff. The final product will be premiered at our 50th Anniversary reunion in early February to an audience of hundreds in Woolsey Hall. We would need a rough cut by January 31, though much of the work could be done offsite over the winter break.
Please email cindy.xue@yale.edu if you have any interest or questions about the project.
For all inquiries, please contact:
Shooting Period
November 20, 2015 to January 31, 2016
Screening Information
February 13, 2016 - 9

:30

pm