Yale Playwrights Festival 2020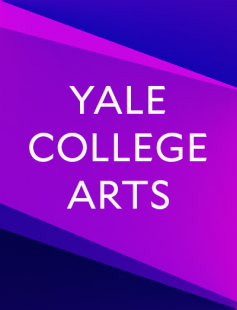 Competition open to all Yale College students
Please submit your one-act and/or full-length script(s) in progress for consideration for the 2020 Yale Playwrights Festival, to be held February 7-8, 2020, in a series of public readings in the Off-Broadway Theater.
We are looking for unpublished, previously unproduced works in progress. Your script can be any length. But it should be far enough along to benefit from the mentorship of working writers in and out of Yale and then from a rehearsed reading in front of an audience.  (But not so far along it's ready for production, in which case please produce it.)
Normally, four to six festival scripts are selected by a panel of Yale faculty readers from those submitted. The author of each script is then assigned two mentors, one inside Yale, one outside Yale, professional writers who work with the student writer in the five or so weeks before the festival. The focus of YPF is process. Each writer continues to work on the script before it's scheduled for presentation in YPF20.  
Recent years' YPF mentors include David Auburn, Clare Barron '08, Liliana Blain-Cruz MFA '12, Amy Boratko, Daniel Egan, John Guare MFA '63, Obehi Janice, Bobby Lopez '97, Tarell McCraney MFA '07, Caroline V. McGraw, Conor McPherson, Deb Margolin, Donald Margulies, Elise Morrison, Itamar Moses '99, Jonathan Payne, Joseph Roach, Colette Robert '03, Edwin Sánchez MFA '94, Charles Smith, Margaret Spillane, Andrea Thome, Alice Tuan, Mac Wellman, Lauren Yee '07, and Anna Ziegler '01.
You may submit more than one script. A hard copy is required. Be sure that the pages are stapled together and your name is on the title page. The type size of the dialogue should be at least 10 points, preferably 12. Leave your script(s) in the Theater Studies office, 220 York Street, Room 102.
The 2020 Yale Playwrights Festival is sponsored by the Marina Keegan Fund and Yale Theater Studies.
         TIMETABLE:
December 2, 4 pm: Scripts to be left in the office of  Theater Studies, 220 York Street
Mid-December:  Festival writers notified
Mid-December to February:  Writers work on scripts
February 7-8, 2020  Yale Playwrights Festival , Off Broadway Theater
Performance Dates & Times
February 7, 2020 - 2:30pm
February 7, 2020 - 5:00pm
February 8, 2020 - 1:00pm
February 8, 2020 - 4:00pm
February 8, 2020 - 7:00pm
Tickets not yet available, check back soon!
For all inquiries, please contact: