Electr(onic)a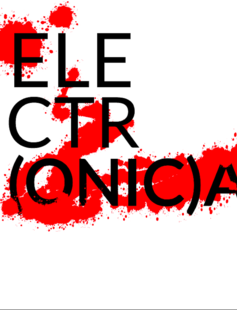 Electr(onic)a is a devised work created in a production seminar taught by Elise Morrison and Nathan Roberts. For the first time, enter the house of Atreus, as Clytemnestra opens up her home to the public. See exhibits detailing the curse of the Atridae, and learn about Clytemnestra's glorious defeat of her evil, murderous husband. But all is not well in the state of Mycenae, and familial tensions simmer just under the surface.
A curse upon the house of Atreus, and you're invited!
Please wear cocktail attire. This is a gallery opening, people. Show some class.
Performance Dates & Times
April 24, 2019 - 7:00pm
April 24, 2019 - 9:00pm
April 25, 2019 - 7:00pm
April 25, 2019 - 9:00pm
April 26, 2019 - 7:00pm
April 26, 2019 - 9:00pm
Location
Theater and Performance Studies black box, 53 Wall Street