Disast-Her!
Womyn Try to Do the 'Ha-Ha'
by Womyn Comedians of Yale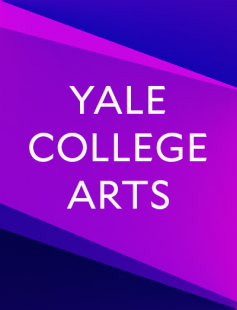 A decade ago, on October 10th, 2007, Henry Connelly wrote the following for a YDN op-ed about women in comedy. He wrote, "The vast majority of sketch and improvisational comedy groups on campus are directed by men. Both the winners of the January 2007 Last Comic Standing competition were male. There can be little doubt, some say, that comedy today - at least at Yale - is dominated by men." Eerie, isn't it? 
There's no denying the exclusive history of Yale's comedy scene; it has been forged for white men by white men in what is, frankly, a depressing reflection of today's entertainment industry. Existing in these spaces can be isolating, demoralizing, and exhausting. 
Yale's women in comedy recognized this frustrating reality and the necessity of collaboration and collective action. In 2007, 2009, and later in 2014, women from Yale's comedy scene came together to put together all-female comedy showcases that brought visibility to the incredible talent of women comedians on this campus, while also bringing them together. In the 2014 show, 'That's What She Said,' the women of The Viola Question, Red Hot Poker, The Fifth Humour, The Exit Players, and The Sphincter Troupe came together to put on a showcase in Sudler Hall. The show not only illustrated the comedic prowess of Yale's women comedians, but also allowed the opportunity for Yale's women in comedy to branch off from their respective groups, and unite as a community. In a space of their own creation, Yale's women comedians were able to come together, create, and support one another. Disast-her intends to build upon the enduring tradition of Yale women's creative resistance. 
In the era of Donald Trump, Harvey Weinstein, and Louis C.K., we find ourselves in a frustrating position. Rather than despair, we will stand up (and write sketches, and improvise). Following the example set by our powerful predecessors - such as the organizers of the 2007, 2009, and 2014 feminist showcases - we will create spaces that center Women's Badass Comedy!!!!! 
Contact Zoe Ervoiino – zoe.ervolino@yale.edu – with any questions or if you'd like to be involved!
For all inquiries, please contact:
Performance Dates & Times
April 13, 2018 - 9:00pm