De La Mano by Ballet Folklórico Mexicano de Yale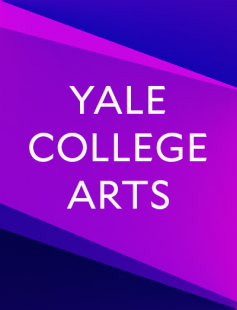 Ballet Folklórico Mexicano de Yale was founded during the 1998-1999 school year in an effort to bring a greater awareness of Mexican culture to the Yale and greater Connecticut communities. Because all of our dances are historical in nature, we take interest in preserving the authenticity of each region's distinctive traditions. As a university student group, and especially as a Yale organization, we also feel an obligation to teach our audiences some of the history of Mexican folk culture. The goals of our organization are both diverse and ambitious: while we seek to foster a spirited Mexican dance group for Yale students and community members of all backgrounds, we also strive to become a cultural resource for the city of New Haven, as well as the greater state of Connecticut.
Our show's theme, De La Mano, is centered around how our ideas of community and togetherness have changed since our last performance in November 2019. After a year of not being able to meet in person and another year of not being able to practice as a full group, we've had to reinvent what our community looks like beyond the dancing. The idea of having each other by the hand, or de la mano, throughout this period of transition is what has kept our group vibrant and together. Through dance, music, poetry, and personal narratives, the audience will join us as we celebrate what our community has meant to us during a challenging time.
Performance Dates & Times
April 22, 2022 - 7:30pm
Location
Venue Accessibility:
Venue lobby is accessible via elevators located near both the Morse and Stiles dining halls. Upper seating is accessible via main venue entrance. Facilities and stage level seating are accessible via a ramp to the left of the main venue entrance.
Patron Information
This performance is open to asymptomatic patrons with an up-to-date vaccination status.
Front of House staff will be checking tickets, IDs, and proof of vaccination.
Yale-approved masks  are required for all audience members.