Day 3 - YSFF 2022: Documentary Film Block (in person event)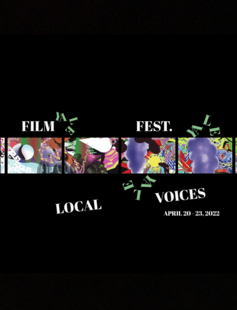 On Day 3, the Yale Student Film Festival presents the screening of the Documentary Film Block.
The screening of the Documentary Film Block will take place on Friday, April 22, at 5pm in LORIA 250.
This event is sponsored by the Dean's Discretionary Fund for the Arts and with the help of the Film and Media Department. 
Free tickets for vaccinated Yale ID holders are available at the following link: https://www.eventbrite.com/e/local-voices-yale-student-film-festival-2022-day-3-tickets-317173603787 
***Yale ID, Proof of vaccination, and masks required***
About the Yale Student Film Festival: 
The Yale Student Film Festival (YSFF) is a student-run short film festival that provides the opportunity for university-level filmmakers across the globe to exhibit their work. Founded in 2015, the festival, through its free submission platform, celebrates emerging student work from those taking the first steps towards a professional career, and aims to provide a platform to encourage conversation and camaraderie across schools and experiences.
This year's theme is Local Voices. We are committed to highlighting narratives and filmmakers from the New Haven area, as well as engaging with the community at large.
Patron Information
This performance is open to asymptomatic patrons with an up-to-date vaccination status.
Front of House staff will be checking tickets, Yale IDs, and proof of vaccination.
Yale-approved masks  are required for all audience members.