Caucasian Chalk Circle
by Bertolt Brecht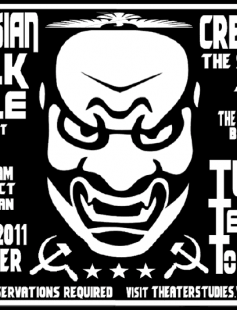 The Caucasian Chalk Circle will run from 14 to 16 April 2010, in the Whitney Theater, under the sponsorship of the Yale Theater Studies Program and the World Performance Project. The performance will emerge as the culmination of a production seminar, THST 416: "The Actor and the Text: Bertolt Brecht," meeting Tuesdays and Thursdays during the spring semester, 3:30 – 5:20 PM.
For all inquiries, please contact:
Performance Dates & Times
April 14, 2011 - 8:00pm
April 15, 2011 - 8:00pm
April 16, 2011 - 2:00pm
April 16, 2011 - 8:00pm
Location
Theater, Dance, and Performance Studies Black Box
Venue Accessibility:
Building is accessible via a ramp on the Church Street side. Venue and facilities are located on the main floor.