Bunkerville: A Post-Apocalyptic Musical
Singing survived the bombs.
by Mark Sonnenblick and Brendan Ternus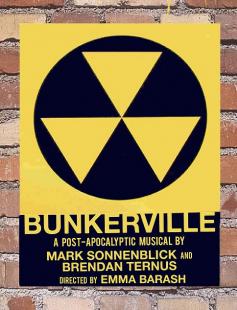 With a book by Brendan Ternus and songs by Mark Sonnenblick, Bunkerville promises to be entirely written by the time it goes up. It involves Mutants, Love, Journalism, Friendship, Nuclear Winter, and other things that are easier to rhyme with.
Performance Dates & Times
April 1, 2010 - 8:00pm
April 2, 2010 - 7:00pm
April 2, 2010 - 10:00pm
April 3, 2010 - 8:00pm
For all inquiries, please contact: